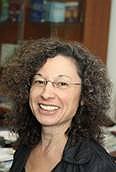 Registered user since Tue 23 Mar 2021
Bio:
Professor Orit Hazzan is a faculty member at the Technion's Department of Education in Science and Technology since October 2000. Her research focuses on computer science, software engineering and data science education. Within this framework she researches cognitive and social processes on the individual, the team and the organization levels, in all kinds of organizations. She has published about 120 papers in professional refereed journals and conference proceedings, and seven books.
In 2006–2008 she served as the Technion's Associate Dean of Undergraduate Studies. In 2007-2010 she chaired the High School Computer Science Curriculum Committee assigned by the Israeli Ministry of Education. In 2011-2015 Hazzan was the faculty Dean. From 2017 to 2019, Hazzan served the Technion Dean of Undergraduate Studies.
Affiliation:
Technion—Israel Institute of Technology
Research interests:
Computer science, Software engineering and data science education
Contributions